Just a note…..
I'm enormously flattered that you have taken the time to browse through my website.
Greenacre Flowers has been inspired through my dream of doing something creative and working closely with people to make their dream of a wedding, an event or that special occasion come true.
I know the importance of interpreting someone else's ideas which is why I give a personal and friendly service taking time to listen.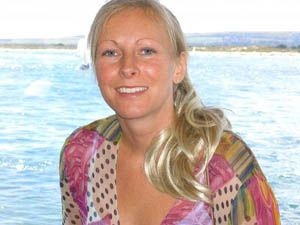 I'm also inspired by the garden! My parents are keen Gardeners so I grew up with home grown fruit and veg and an abundance of flower borders.
With my inherited green fingers not only do I love creating cut flowers into designs and bouquets, I also love to grow my own flowers.
It's hard work but very rewarding and adds that lovely unique touch.

Visit my "Flower Plot" page to see what I grow and how the plot is looking right now and my "Blog" page to hear the latest news!
If you'd like a chat about your wedding or event then please get in touch, I will be happy to hear from you and share your ideas.
If you are a business and are interested in having a fresh look in your reception area or office, or need a bouquet to say thank you or good luck please have a look at the "Corporate" page and give me a call.
I look forward to hearing from you!
Becky x